350900, Краснодар, ул. Куликовского, 39

Тел. (861) 279-0-114, 8 918 4611452

E-mail: oil@energy1.ru https://www.energy1.ru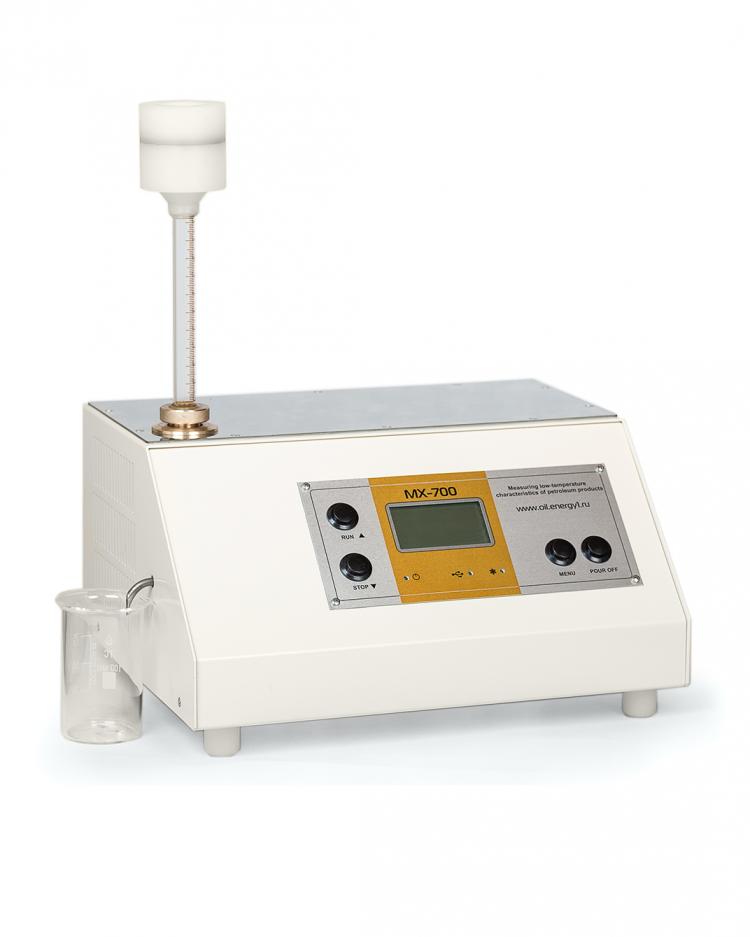 MX-700
Download specification
Application area:
Designed to determine the parameters quickly and accurately:
The cloud point of diesel fuels .
Diesel-fuel pour point.
The peak filterability temperature of diesel oil, CFPP. (ASTM D 97, ASTM D2500, GOST 5066-91, GOST 22254-92.)
More info
Description
Low-temperature oil product
performance measure MX-700 (PE-7200) is designed for measuring cloud
point, pour point and peak filterability temperature of diesel fuels
by express method.
It can be used for QRQC by oil refineries, as well as during
"acceptance-and-delivery" process.
Great simplification and
reduction of the cost of the low-temperature performance measuring
process.
The analysis does not require a water supply system. Air
cooling is integrated.
Easy to use, just fill the
sample into the dispenser and press the "Start" button. The
measurement process is fully automatic and takes not more than 20
minutes.
It is important that for cooling of the sample any cooling
mixture is not required, but electronic refrigerator operating on Peltier thermopile is used instead.
The temperature measurement is carried out directly in the fuel
sample.
The cooling speed of the sample is constant and controlled by
the processor.
Modern USB interface! No
need to install drivers! Simple USB plug-and-play action.
The bundled software allows monitoring the cooling process, the
cloud point and pour point visually through graphics in real-time.
Parameters
Температура охлаждения
-40, -50 (В зависимости от варианта исполнения)
Определение температуры помутнения
да
Определение температуры застывания
да
Определение ПТФ
Оптически
Время на 1 анализ
до 30 минут
Точность определения температуры помутнения С
2
Точность определения температуры застывания С
2
Similar / related products