350900, Краснодар, ул. Куликовского, 39

Тел. (861) 279-0-114, 8 918 4611452

E-mail: oil@energy1.ru https://www.energy1.ru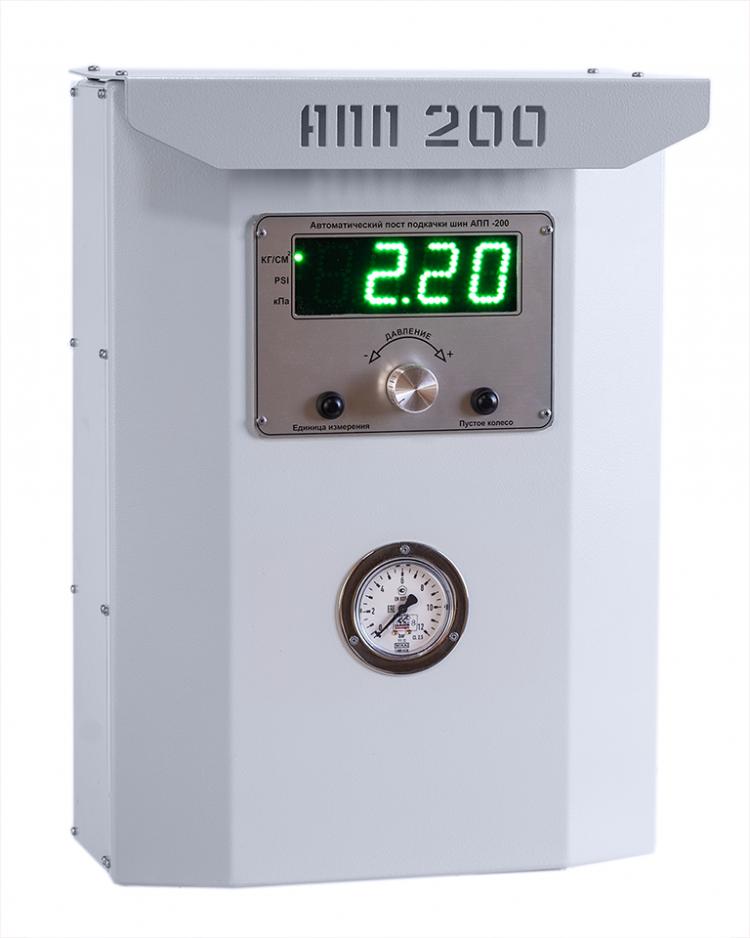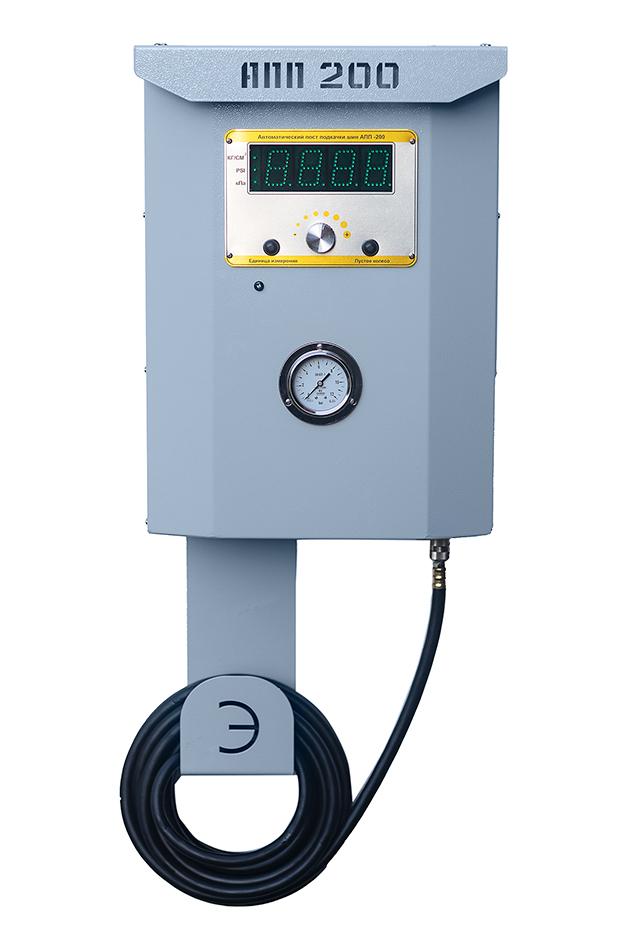 APP-200 tire swap station.
Download specification
Tire pumping station for gas stations, parking lots, car service. Scope of application The electronic tire pumping station is designed for automatic correction and equalization of tire pressure to the specified parameters .
More info
Description
The principle of operation of the AP-200 tire swap station.
1. Use the rotary handle to set the necessary pressure in the wheel. If necessary, use the "Unit of Measurement" button to select a unit of measurement. The following values are available: KG/CM2, PSI, kPa. The basic unit of measurement when the post is turned on is KG/CM2 with a value of 2.20.
2. Connect the hose to the wheel. The connection must be reliable and not leak air, if necessary, hold the connector with your hand. When connecting the hose to the wheel, the APP-200 automatically detects the pressure value in the wheel and within a few seconds displays the pressure value on the indicator, accompanied by an audible signal.
When inflating an empty wheel, you must first press the "Empty Wheel" button, and a countdown will start on the display after which the pumping process will start. This time (10 seconds) is given to connect the connector to the wheel.
3. During the pumping process, the APP-200 supplies air to the wheel in portions and measures the pressure after each portion. The APP-200 automatically pumps the wheel by 0.1 - 0.2 kg/cm2 and then lowers it to the desired value in small portions (0.01-0.02 kg/cm2 each).
If the pressure in the wheel exceeds the APP-200 set on the display, the pressure adjustment process will automatically start by batch air discharge to the desired value.
4. After the automatic pressure setting, the pressure in the wheel is displayed on the display, while short beeps are sent to the sound indicator informing about the end of the adjustment. Beeps will be given until the hose is disconnected from the wheel.
Parameters
Максимальное входное давление сжат. воздуха, Бар
10
Максимальное выходное давление сжат. воздуха, Бар
7
Точность установления давления в шине,Бар
0,02
Дискретность показаний эл. табло, КГ/СМ2
0,01
Рабочая температура, tС
-40 +40
Наличие компрессора в составе
Нет
Similar / related products